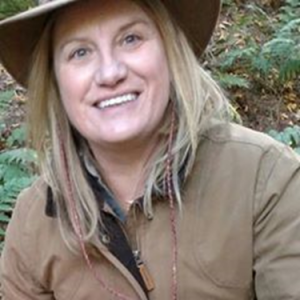 BIO
Sharon Krause
Vilas County Youth Development Educator
Hello! My name is Sharon Krause and I am the new Youth Development Educator for Vilas County. This is a homecoming for me, as I grew up in Woodruff and graduated from Lakeland High School. I entered the University of Minnesota-Duluth as a pre-med major but soon realized that while science was my favorite subject, it was also my worst at the college level! This was because my learning style doesn't fit well with classes that require a large amount of memorization; I did well in lab work, but didn't score well on final tests. So I switched my major to science teaching and I've focused on hands-on, learner-centered education ever since.
My first job out of college was as a junior high math/science teacher on a Passamaquoddy reservation in upstate Maine. After two years I opted for more hands-on learning than the classroom could provide, and went to California to teach Outdoor Education for many years. I worked for a program that met school groups in the environment they wanted to study, so I could be in the mountains outside of Los Angeles one week and the next, tidepooling north of San Francisco. To this day it was my favorite job, but after living out of a suitcase for many years it was time to settle down. I then worked as the Operations Manager at Mt. Gilead, a 400-bed camp/conference center in northern California.
Eventually I returned to the Midwest to be closer to family. In 2008 I went back to UMD and earned my Master's Degree in Education with an emphasis in Environmental Education. I taught/directed educational programs at Hartley Nature Center in Duluth, MN before working for UW-Extension.
I started working as the 4-H & Youth Development Educator in Douglas County in 2015. My role was 70% traditional 4-H and 30% Youth Development. I featured STEM and STEAM activities in my 4-H programming and trained in 30 new 4-H volunteers. I also ran Youth in Governance programs for the County Board of Supervisors and Superior City Council, and coordinated the youth delegation for Superior Days, a regional grassroots lobbying effort in Madison that partners adults with teens from six counties.
I enjoyed working and living in the Twin Ports area, but once again felt called to move closer to family in the area, so here I am! I am excited to see how my past experiences can help our youth reach their potential, and look forward to working with programs like Teen Court and the Vilas County Youth Coalition.